Deck the halls with bells of holly,
Fa la la la laaaaaaa, la la la laaaaa!
You guys: Ummmmm
Me: What?
You guys: Weren't the holidays…. Kinda….. Like….. A month ago?
Me: SO?
You guys: Never mind……
---
Yupers, I have a late holiday gift haul for y'all! If you don't like reading about other people's gifts, you don't have to read this, but I, for one, like reading gift hauls 😀
Firstly, let me just say: Thank you everyone who has given me gifts, online or off, material or immaterial. I appreciate it ever so much!
Now, in case you were wondering, my family celebrates both Hannukah and Christmas. How? Well, my family is Jewish, so we celebrate Hannukah, a Jewish holiday. But my dad's family celebrated Christmas, so we celebrate that with them.
Does this mean extra presents? I've been asked this before, and it depends. After all, everybody gets a different amount of presents, so we might get more than some people, but also less than some people.
We got our first gifts on the first night of Hannukah. They were….
These Christmas Star Wars PJs! Aaaand yes, I'm referring to them in plural because mom and dad got matching ones for our whole family XDDDD
It was half embarrassing, half hilarious.
On maybe the 6th or 7th day of Hannukah it was book day! This means we got tons of books!
From left to right: Nevermoor: The Trials of Morrigan Crow, Story Thieves, Bad News, Finding Perfect, The Glass Town Game.
They all look so good!!!!!!!!! Have you guys read any?
On the very last night of Hannukah, I got a very special gift…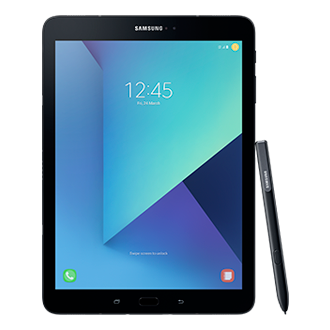 A TABLET!!!!!!!
I could not believe it! It's a real live touchscreen tablet! Wait. It's not "live". Or is it…
DUN DUN DUUUUUUUUUUUUUUUUUUUUUUUUUUUUUUN!
Anyhoo, it also came with a stylus so you can draw!!!!!!!!
I've already drawn a couple things, and it is super fun!
Thank you for every Hannukah gift ❤
A week or so later, I awoke on Christmas Day to find a beautiful stocking stuffed with…
This adorable owl ❤ ❤ ❤
The Super-Duper Unicorn Pooper, which, when squeezed, "poops" out pink rainbow stuff LOL
(Aaaaand the but- *cough cough* rear end of the unicorn XD)
In celebration of our summer's trip to Paris, a beautiful Paris shirt!
Because I'm an old granny with an aching back, a handy hand held back massager XD
And last from the stocking, but absolutely not least, are these AMAZING pencil socks!
Also for Christmas, our parents got the family:
Ok, lemme guess: You're staring at this, horrified.
Well, don't worry, it isn't nearly as bad as the title suggests…. On second thought maybe it is….. Um….. Let's pretend this never happened and stop speaking like this……
My grandparents got us a 500 piece puzzle! We put it together, and it looked like:
They also got me…
Cinder A.K.A. MY NEW FAVOURITE BOOK!!!!!!!!!!!!!! THE WRITING IS AMAZING, PLUS I LOAF CINDER, AND THE STORY IS SO CLEVER AHHHHHHHHHHHHHH!!!!!!!!!!!!!!!!!!!!!!!!!
Really, though. READ. THIS. BOOK. NOW.
My cousins and I did a Not-So-Secret-Santa, which is like a Secret Santa except everyone knows who's giving them stuff. My little cousin (with the help of his parents because he's only 1 XD) gave me these:
An awesome strawberry scented pen! Plus, it's not that gross artificial smell. Score!
A really cute notebook
One word: CHOCOLATE.
Our awesome next door neighbors gave both me and Ancienteli invisible ink pens!
I can't wait to write some secret messages! *Cackles mischievously*
And finally, a few gifts that took a little longer to ship arrived. They were:
The Animal Jam Journal! LOOKIE, THERE ISH OWLSSSSSSSSSSSSSSS!
It has really cool story prompts, like:
My creative juices are flowing already!
Maybe I'll do one of them, and post it on here. What do you guys think?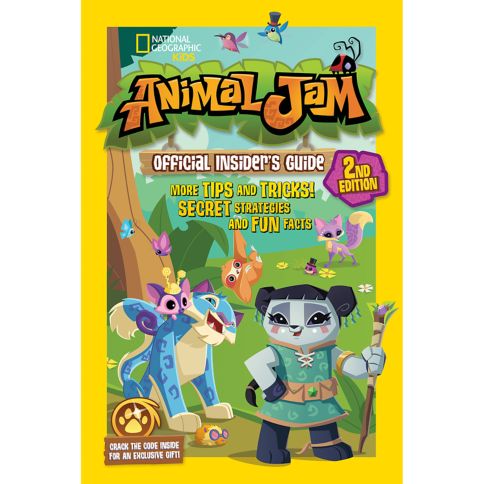 I also got the AJ Insiders Guide, 2nd Edition!!! I love my AJ books XD
Look at these li'l AJ cuties 😀
They each came with a promo code containing gems,
,
and an in game version of themselves!
Meh little penguin ↑↑↑
Meh fancy monkey ↑↑↑
Not everything was AJ related, though. I also got this adorable PUSHEEN!!!!!!!!!!!!!!!
Plus, Ancienteli and my little cousin also got Pusheens, so, combined with both the new ones and those we already had, we made a PUSHEEN ARMY! In total it had seven Pusheens and one Stormy.
I MIGHT be obsessed….
Lastly, I got this notebook.
Before i tell you my opinion on this, I'm giving you a chance to run.
Are you sure?
Ok……….
You asked for it…….
*Squeals so loud it shatters glass*
AHHHHHHHHHHHHHHHHHHHHHHHHH THIS IS SO UNBELIEVABLY AMAZING!!!!!!!!!!!!!! IT'S A NOTEBOOK WITH OWLS ON THEM! NOTEBOOK! OWLS! NOTEBOOK! OWLS! NOTEBOOK! OWLS!
You guys: We heard you the first time…
NOTEBOOK! OWLS!
Seriously though, it's awesome 😛
Wrapping up this post, I would like to utter one last thank you to everyone who took the time to give to others in this holiday season. Thank you!
Yours truly,